"Pasticciotti alla leccese"- cream pastries from Lecce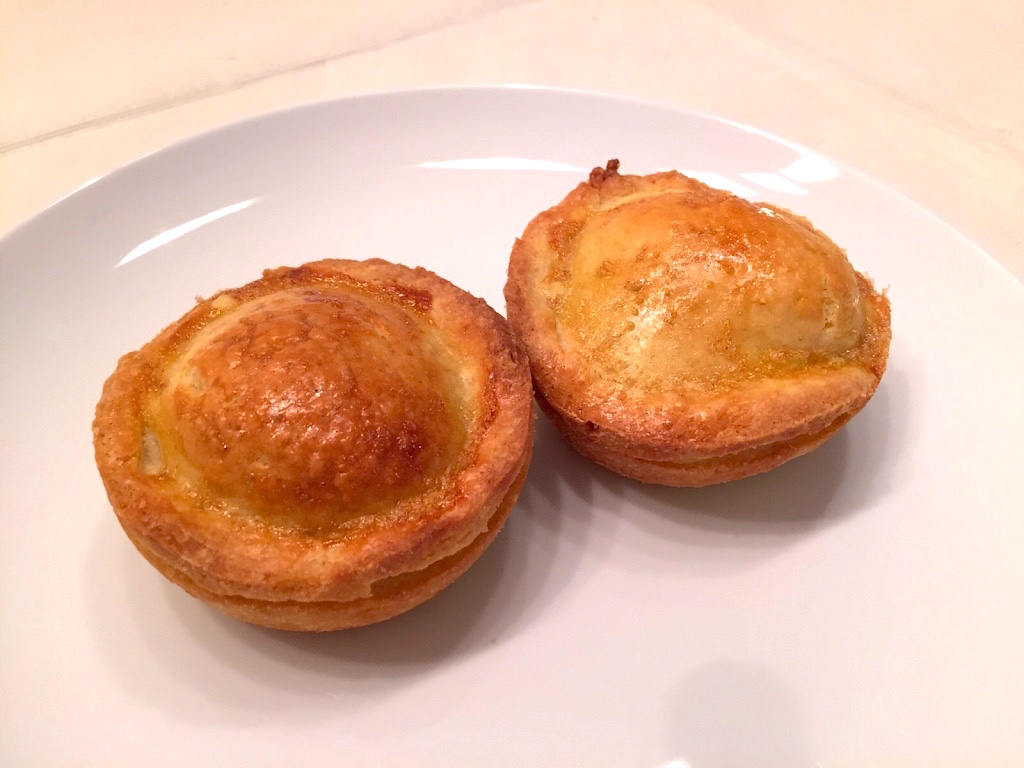 "Pasta Frolla "(crust pastry base)
INGREDIENTS:
- 600 gr plain flour
- 300 gr unsalted butter
- 300 gr caster (granulated) sugar
- 6 egg yolks
- 1 lemon zest (grated)
- 1 pinch of salt
WHAT TO DO:
1.  Sift the flour in a circle, add the softened butter, mix quickly.
2. Recreate a circle and add in the middle the sugar, the lemon zest, the yolks, and the pinch of salt.
3. Mix quickly and shape it in a ball.
4. Cover with plastic food wrap (the original recipe had linen cloth!) and let it rest in the fridge for at least 20 mins.
"Crema pasticciera"
INGREDIENTS:
- 1/2 liter whole milk
- 4 egg yolks
- 70 gr plain flour
- 100 gr caster sugar
- 1 lemon peel
WHAT TO DO:
1. Separate the yolks, and make sure you keep 1-2 egg whites for later.
2. In a non stick pot mix yolks and sugar with a wooden spoon, add the  flour and the lemon peel (make sure you don't cut the internal white part).
3. Heat  the milk separately, and then slowly pour it on the mix while still hot. make sure you mix constantly.
4. Put the pot on the stove, moderate temperature, continue to mix until the cream reaches the desired consistency. Let it cool down when ready.
Putting them together:
- Pre-heat the oven at 170 degrees celsius.
- Take the ball of pasta frolla out of the fridge, sprinkle the working area with flour and roll it flat to get to a thickness of about 7-8 mm butter a muffin or cupcake pan, and then sprinkle with flour, removing the excess flour (the original recipe has an oval shape if you could find a good pan).
- For each pasticciotto, cut 2 pieces of pasta frolla: the bottom one to cover the walls of the containers, and the top one, slightly smaller to be used as a top cover.
- Fill each muffin/container with the bottom round, fill in the crema pasticciera, and then put the cover and make sure you close the edges well.
- Whisk the egg whites and brush the tops of the pasticciotti.
- Put the cupcake pan in the oven for 10mins at 170C, then raise the temperature to 200C and bake until the pasticciotti turn golden/amber color.
- Take out of the oven, and let them cool down before taking them out of the pan.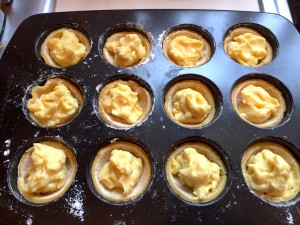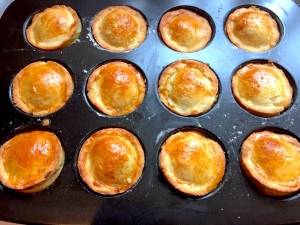 ENJOY :)