Crunchy tea biscuits with cornflakes, raisins and pine nuts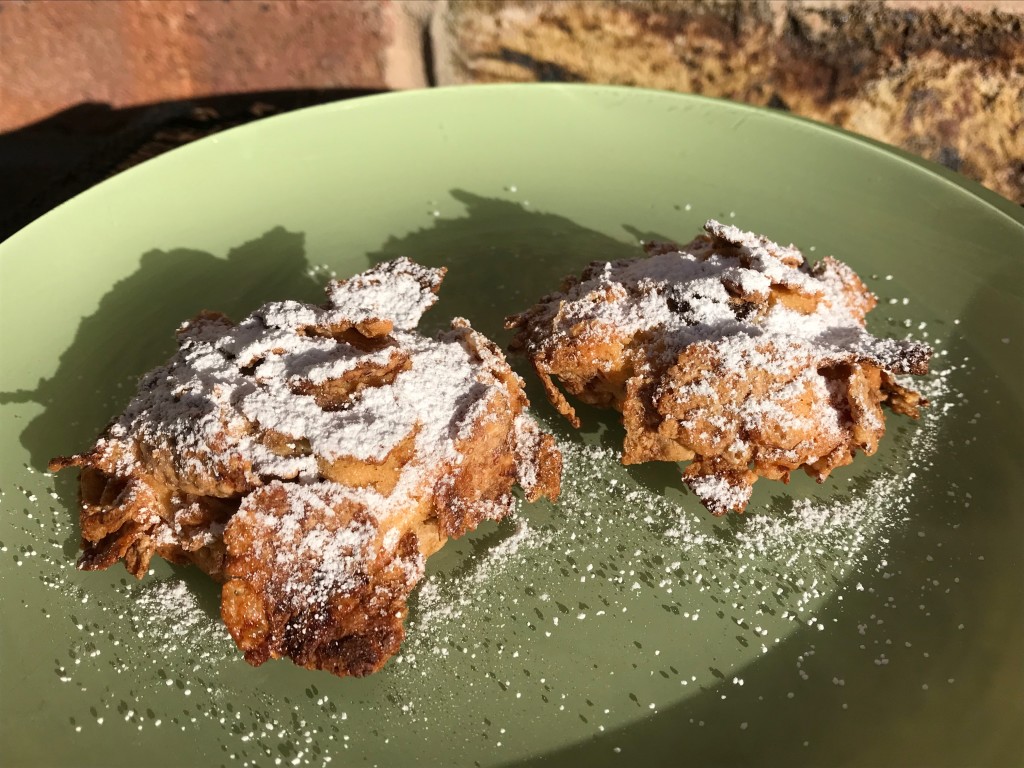 INGREDIENTS (x 10 persons)
- 150g unsalted butter, softened
- 100g caster sugar
- 2 large free-range eggs
- 200g plain non-raising flour ("00")
- ½ tsp vanilla-flavoured raising powder
- 120g rolled oats
- 1 large handful raisins
- 20-30g pine nuts
- rum (optional)
- 150g of cornflakes
- icing sugar for decoration
WHAT TO DO
1. Preheat the oven to 180°C/fan 160°C/gas 4 and line a large baking tray with baking paper.
2. Place the raisins to soak in a bowl with a teaspoon of rum in lukewarm water for about 10-15 minutes.
3. In a large bowl, mix the eggs and the sugar until smooth. Then add the butter.
4. Gently add the flour to the mix and, only at the end, add the raising powder. Form a soft mix, then add the pine nuts, and then the raisins. Make sure you drain the raisins from the water.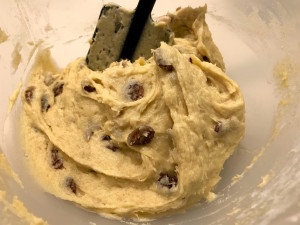 5. Place the cornflakes into a deep plate.
6. With damp hands, use a teaspoon to pick up a small amount of the mix and roll it on top of the cornflakes. You should get a small soft biscuit covered by cornflakes.
7. Place each biscuit on the baking tray making sure there is enough space between them. They generally double in size.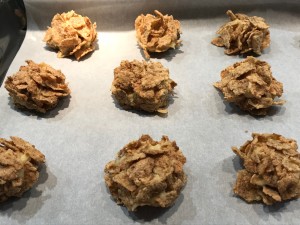 8. Bake for 15 minutes until the biscuits colour gold at the edges of the cornflakes.
9. Remove the cookies from the oven and leave them on the hot baking tray for 5 minutes, then put them on a serving plate to cool off.
10. When cooled down completely, generously sprinkle icing sugar on top and serve with a hot tea or coffee.
TIPS & TRICKS
-  If you wish your biscuits to be browner, you can substitute the caster sugar with a soft light brown sugar eg Demerara.
-  You can use any kind of flour and cornflakes or you like in order to twist the taste.
-  A nice, alternative version of these biscuits is with chocolate chips instead of raisins and pine nuts. You and/or your kids will love it!