'Margherita' cake with ricotta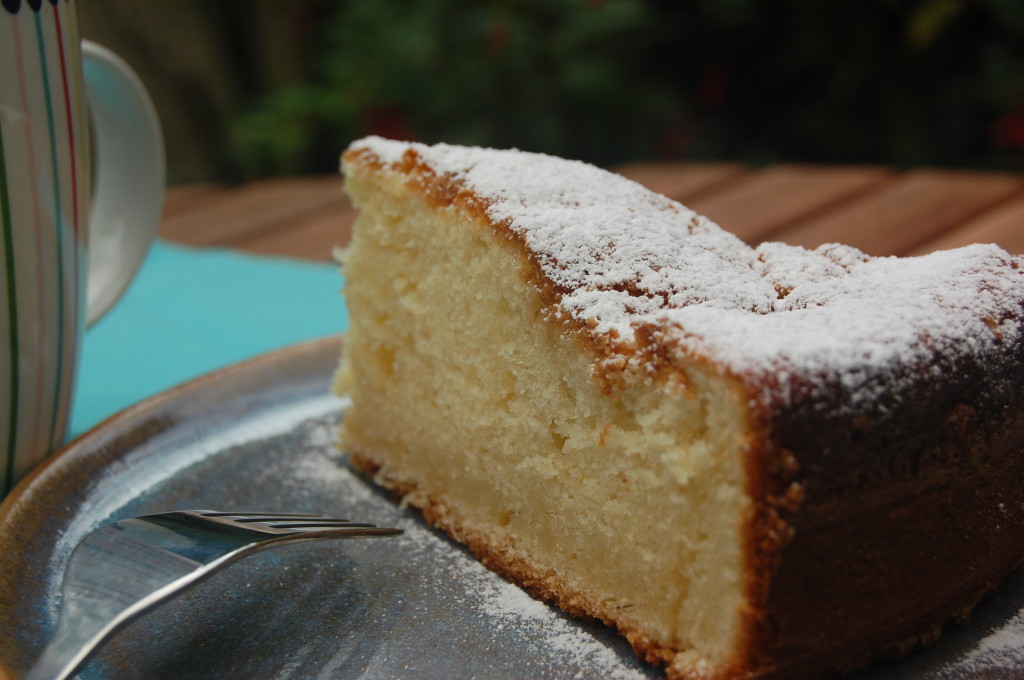 INGREDIENTS (x 8 persons):
- 300 g caster sugar
- 3 whole eggs
- 120 g unsalted butter
- 300 g not-raising plain flour ('00')
- 300 g of ricotta cheese
- 1 bag of Vanilla-flavoured raising powder
To decorate
- 2 tablespoon of confectioners sugar
WHAT TO DO:
1. Before preparing the cake's mix, take the butter out of the fridge and let it stay at room temperature for at least half an hour. (The butter needs to get softer, but should not melt). Pre-heat the oven at 180° C.
2. In the meanwhile, start whisking the eggs in a large bowl until softer and foamy.
3. Add the sugar to the eggs, mix it well. Then add the butter, already diced in smaller pieces. With this low-dense cream, throw in the flour little by little, but make sure you do not to get any clumps. Once perfect add the ricotta cheese, which will make the mixture softer.
4. Before you start preparing the cake base, spread some butter evenly on the bottom and the borders of a round baking pan (about 26 cm diameter). Sprinkle some flour on top to avoid stickiness.  Discard the excess flour.
5. The last ingredients to add is, as always, the raising powder. I suggest you to pass it through a sieve to let it mix equally into the cake mixture.
6. Now you are ready to bake the cake in the oven for about 30' (check the baking point by using a long wooden pointy stick. Make sure you do it only when the cake surface turns slightly brown and starts to crust).
7. When the cake is done, take it out from the oven to cool it down.
8. You can put it on a serving plate only when it is not hot anymore. Sprinkle on top a generous amount of confectioners' sugar. Enjoy it!
TIPS & TRICKS:
- This is a yummy recipe for sweet winter treats, with a cup of coffee or tea.
- This recipe comes out very nicely by adding extra ricotta to the mixture. You can increase the dose up to about 400 g instead of 300 g, without changing the proportions of other ingredients.
- A nice tip to get a crusty 'sugary' surface is to sprinkle some brown sugar on top of the mix before baking. Your kids will love it (my nephews do!).