'Cavolo nero' soup with feta cheese and pistachios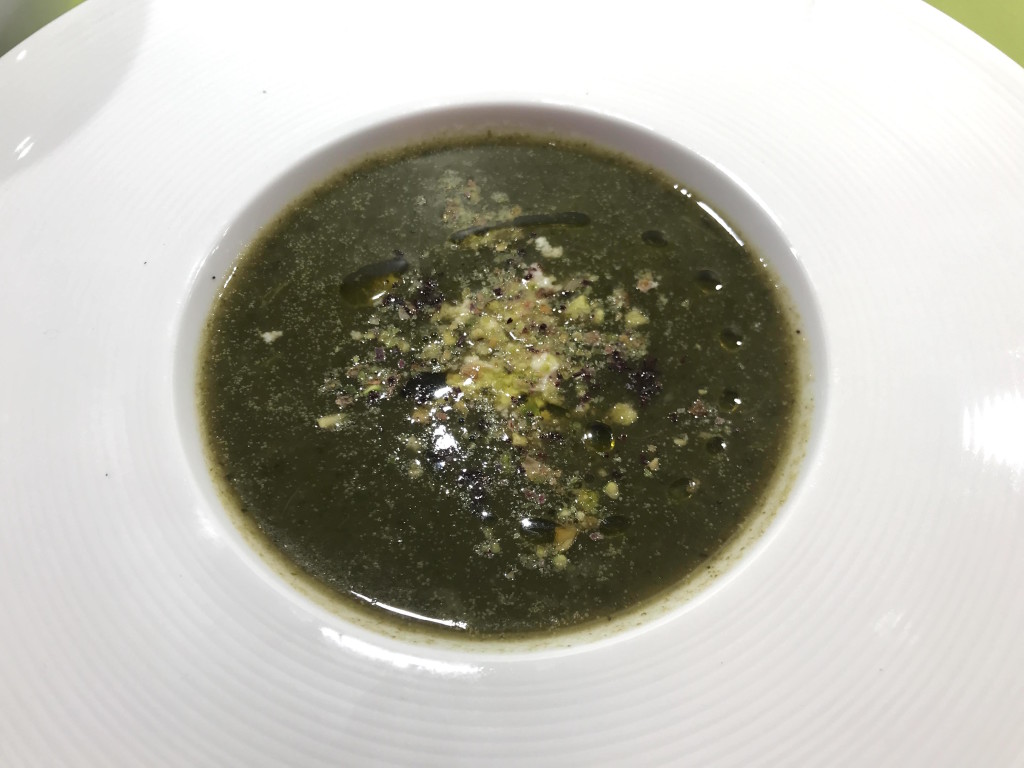 INGREDIENTS (x 6 persons):
- 200g Cavolo nero leaves
- 2 medium size, white baking potatoes
- 1 large sweet white onion
- extra virgin olive oil
- 2 vegetable stock cubes
- black pepper
- sumac powder (optional)
- 1 handful crunched unsalted pistachios
- 150g feta cheese, crumbled
WHAT TO DO:
1. Start by carefully rinsing all the vegetables. Thinly slice the onion, peel the potatoes and roughly chop them in small blocks. Slice the cavolo nero leaves and set them aside.
2. In a large 5 L pressure cooker, first cook the onion in a slug of olive oil until slightly brown. Then add the potatoes and the cavolo nero, the stock cubes broken in smaller pieces (unless you have it in powder) and cover with 3L of water. Bring to the boil and close the lid of the pressure cooker to block the pressure. When the highest pressure is reached, reduce the heat and let it simmer for 15 min. Switch off the heat and let it cool down.
3. Blend the mixed vegetables with a handheld blender until creamy. Correct the seasoning, if necessary.
4. Serve it hot with a drizzle of olive oil, black pepper, and a pinch of sumac. Spread a tea-spoon of crumbled feta cheese and pistachios, and enjoy it!
TIPS & TRICKS:
- If you do not have a pressure cooker, you can use a deep saucepan with a lid and cook until you get to the desired tenderness of your vegetables. It should simmer for about 40 minute at medium heat.
- If you want to get to a more creamy final result, add a teaspoon of single cream or plain yogurt on each dish.
- You can prepare a similar type of soup using kale instead of Cavolo nero.
- Sumac is a tangy, lemony spice often used in Mediterranean and Middle Eastern cooking. Try using it in salads instead of lemon juice or to season grilled meat and fish. It is an optional ingredient to this recipe but it can twist the taste of the soup into something slightly different. It is up to you!