Beef escalopes "alla pizzaiola"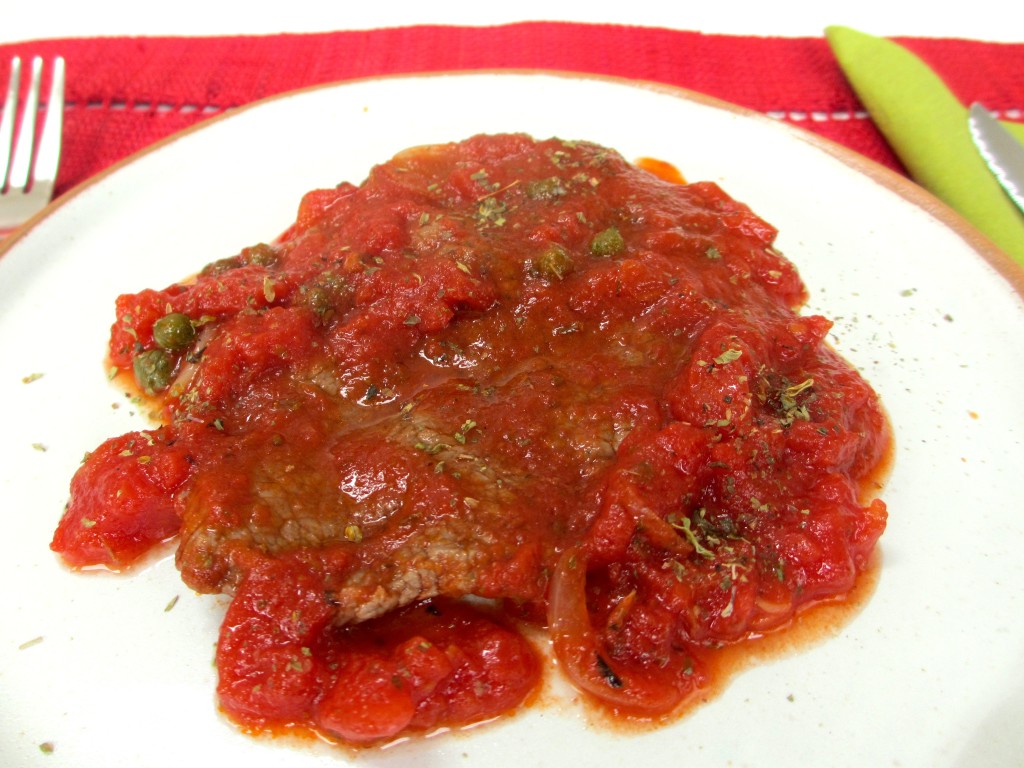 INGREDIENTS (x 4 persons)
-  350 g lean beef escalopes, in thin slices
-  2 garlic cloves
-  2 anchovies in oil
-  chilli pepper
-  oregano
-  extra virgin olive oil
-  400 g of chopped tomatoes, in can
-  salt
WHAT TO DO:
1. Peel the garlic gloves and place them with a slug of oil in a non-sticking pan and pan fry them until golden brown.
2. Take the pan out of the heat and melt the anchovies in the oil.
3. Then add the meat slices and let them quickly cook before adding the tomatoes, oregano, and chilli pepper. Adjust with salt to your taste and cook it for about 10-15 min (according to the size of the cut of the meat).
Serve it warm with sourdough bread.