Parma ham roses, mozzarella and basil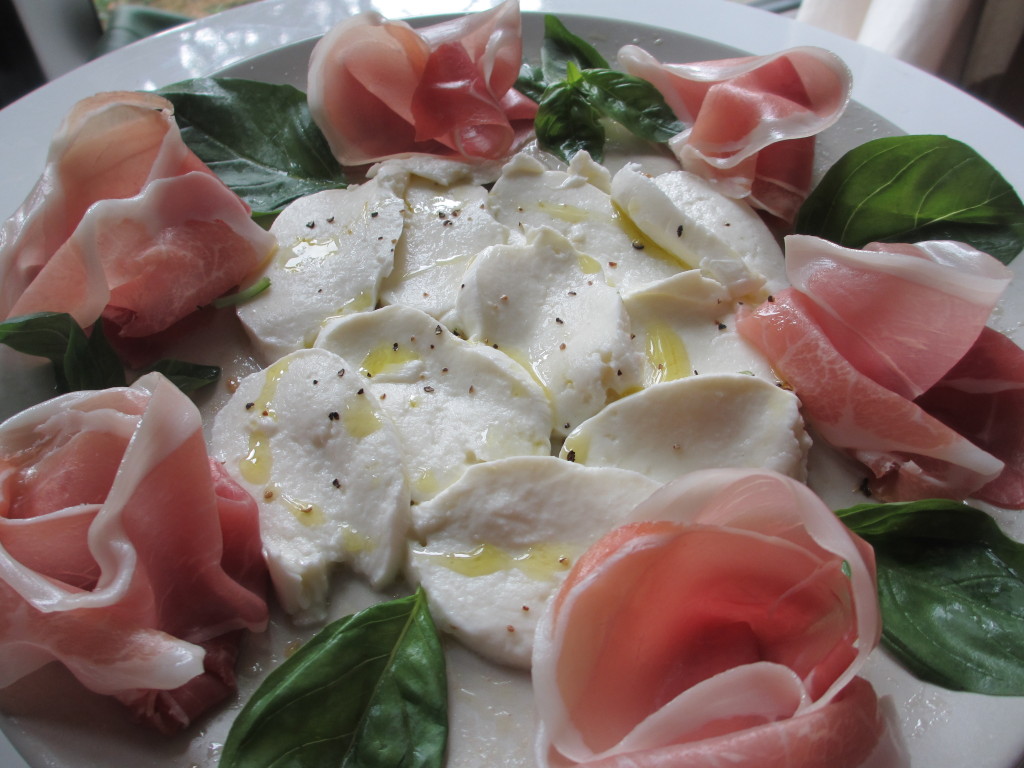 INGREDIENTS (x 2 persons):
- 6 thin slices of Italian Parma ham
- 1 handful of basil leaves
- Extra virgin olive oil
- 1 mozzarella (250 g)
- salt/ground black pepper
WHAT TO DO:
1. Cut the mozzarella in thin slices and place them centrally on a dish.
2. Drizzle with olive oil, some salt and ground pepper.
3. Take one slice of Parma ham at a time and, with your hands, roll it up to create the shape of a rose.
4. Alternate the ham 'roses' with basil leaves, creating a circle. Serve it at room temperature. Nice presentation to impress your guests!
TIPS & TRICKS:
- If you opt for the Buffalo mozzarella cheese instead of the traditional one, I would not add any salt as Buffalo is quite salty by itself.
- When you prepare the dish in advance, leave the mozzarella dressing to the moment you serve it. In the meanwhile keep it in the fridge, making sure it is not too cold so you do not mask the flavours.