Trout fillet with baby leaf tender salad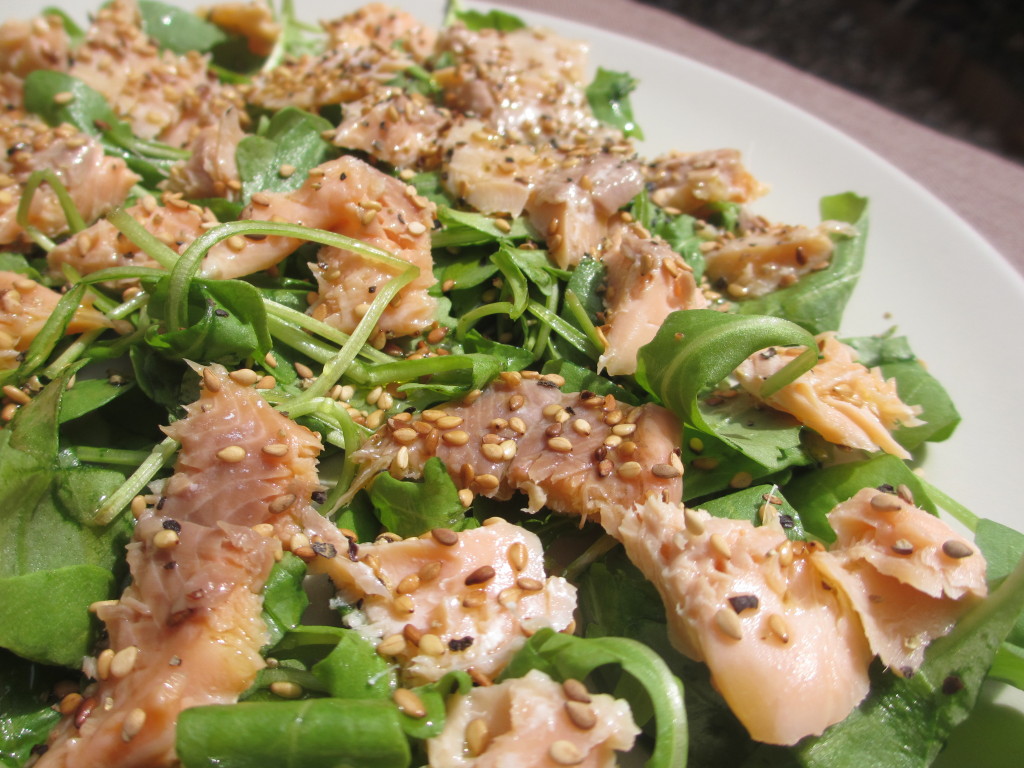 INGREDIENTS: (x 4 persons)
- 4 fillets of smoked rainbow trout fillets
- 100g baby leaf tender salad
- 1 lemon juice
- 2 tablespoons of roasted sesame seeds
- extra virgin olive oil
- salt/ ground pepper
WHAT TO DO:
1. Put your baby leaf tender salad on a large plate and lay the fish fillets cut in little bites on top.
2. Sprinkle the trout with lemon juice, fresh olive oil and black pepper and let it stay for 15'- 30' before eating.
3. Sprinkle the sesame seeds on top and serve it with some slices of grilled sourdough bread.
TIPS & TRICKS:
- Very easy recipe for a quick dinner or a light meal.
- Get a very good result by using kiln smoked rainbow trout fillets, which you can easily find in local shops.
- If you want to get a stronger final taste, substitute the baby leaf tender salad with rocked salad.