TEA MARBLE CAKE/TORTA DA TE' MARMORIZZATA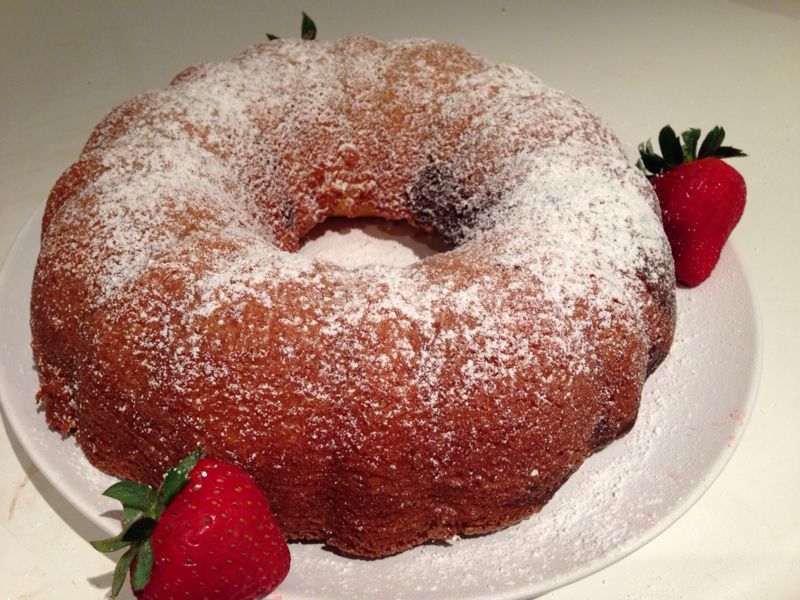 INGREDIENTS (x 10 persons):
- 230 g  plain flour '00'
- 220 g  unsalted butter, at room temperature
- 220 g caster sugar
- 4 eggs
- 50 g bitter cocoa powder
- 100 ml whole milk
- 1 bag vanillin powder
- 1 bag baking powder for dessert
- salt
- 3 teaspoons of confectioner's sugar for decoration
WHAT TO DO:
1. Before starting preparing the cake, warm the oven up at 180°C (360°F).
2. In a large deep bowl, add in sequence, while carefully whisking and mixing together:
* butter and sugar (make sure they get soft and fluffy)
* eggs
* pinch of salt
* flour (toss it little by little in order to avoid clumps)
* vanillin
* baking powder
3. Take a round cake pan with a whole in the middle and smear some butter and flour to the bottom and the walls of the pan. This will avoid the cake to stick while it rises up in the oven.
4. Pour half of the dough in the pan. Mix what is left over in the bowl with the milk and cocoa powder. Now put also the rest in the cake pan, pouring it from the top into the middle of the mix that is already in the cake pan.
5. Bake for about 1/2 hour.
6. When ready, let it cool down before decorating with some confectioner's sugar. Enjoy it!
TIPS & TRICKS:
- This recipe doesn't really belong to conventional and popular Italian tradition. Anyway, it was part of our childhood and, as a nice memory, I thought to give it to you as something you can enjoy at breakfast or during your afternoon tea.
- Check out if it is done by inserting a toothpick in the middle of the cake in order to be sure the inside of the cake is properly cooked and dry enough.