Tea Cake with 'Strawberry Grapes' – Patrizia's way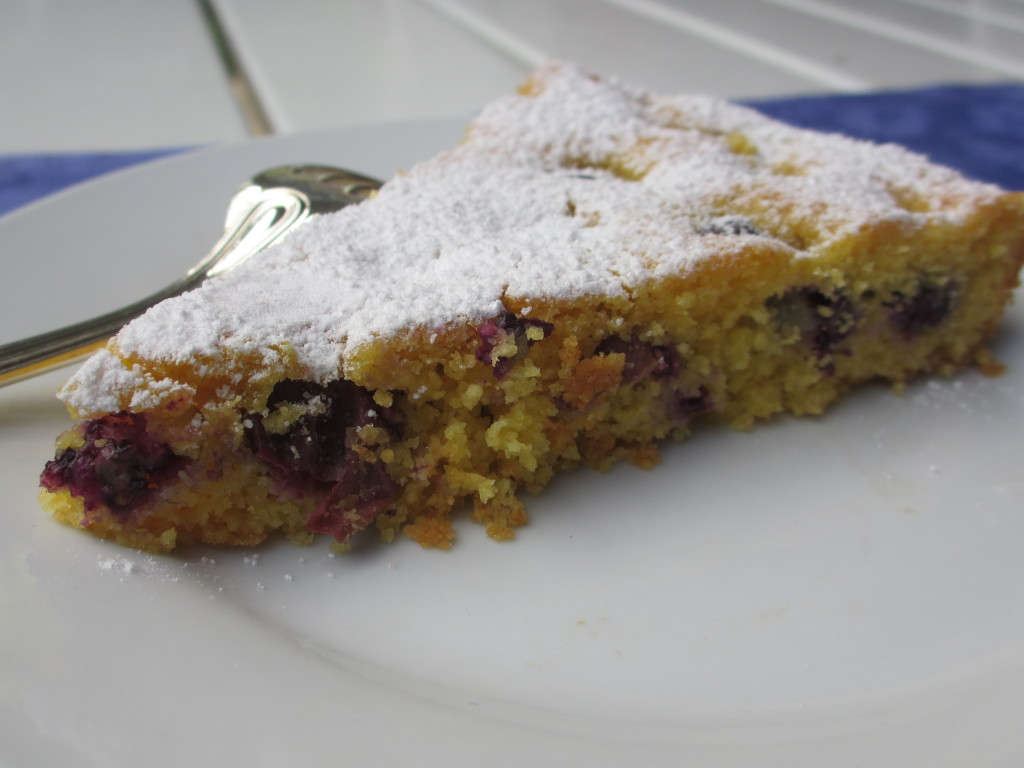 INGREDIENTS (x 8 persons)
- 120 g caster sugar
- 2 whole eggs
- 120 g unsalted butter
- 100 g not-raising plain flour ('00')
- 100 g whole-grain flour (or breadcrumbs)
- 1 creamy Vanilla yogurt
- 1 bag of Vanilla-flavoured raising powder
- 1 coffee cup of sunflower seed oil
- a bunch of Strawberry grapes
To decorate
- 2 tablespoon of confectioners sugar
WHAT TO DO:
1. Pre-heat the oven at 180° C.
2. In a large bowl whisk the two whole eggs until soft and foamy.
3. Add the sugar to the eggs, mix it well, and then add all other ingredients except the raising powder and the grapes. The grapes will be added just before baking the cake. Mix it well together in order to get a clean mixture.
4. Spread some butter evenly on the bottom and borders of a traditional cake baking pan and sprinkle some flour over it to avoid the cake sticking to the pan.  Get rid of the excess flour.
5. The last ingredient to add, as always, is the raising powder. I recommend passing it through a sieve to get it mixed equally into the cake mixture.
6. Spread the mix evenly on the baking pan and place the grapes, previously cut in two, all over the surface. Press them into the mix so they release some of its juice.
7. Bake the cake in the oven for about 30 minutes.
8. When done, take it out from the oven to cool it down to room temperature. You can move it on a serving plate only when it is not hot any longer. Then sprinkle on top a generous amount of confectioners sugar and, of course, enjoy it if possible with a nice sweet dessert wine!
TIPS & TRICKS
- This recipe was originally created for a specific type of grapes, in Italian called uva fragola, which literally means "strawberry grape." It is delicious, absolutely my favourite type of grapes! It reminds me a lot my childhood when I was at my grandparents' as they had some of this vine variety in their green garden. The grapes have a thick skin and a ball of sweet flesh inside. Just before you eat the grape, you can smell its succulent strawberry taste. Nowadays the grapes are used in the north of Italy to produce a very unique type of dessert wine, fragolino, which is well known for its unique taste.
- You can substitute the two types of flour with 150 grams of non-raising plain flour and 50 g of Polenta flour (if available locally). You will get a crustier experience.
- It is almost impossible to find 'strawberry grapes' outside Italy. I suggest you to choose any other type of grapes at your choice, but try to go for a seedless type.