Stewed lentils and tomatoes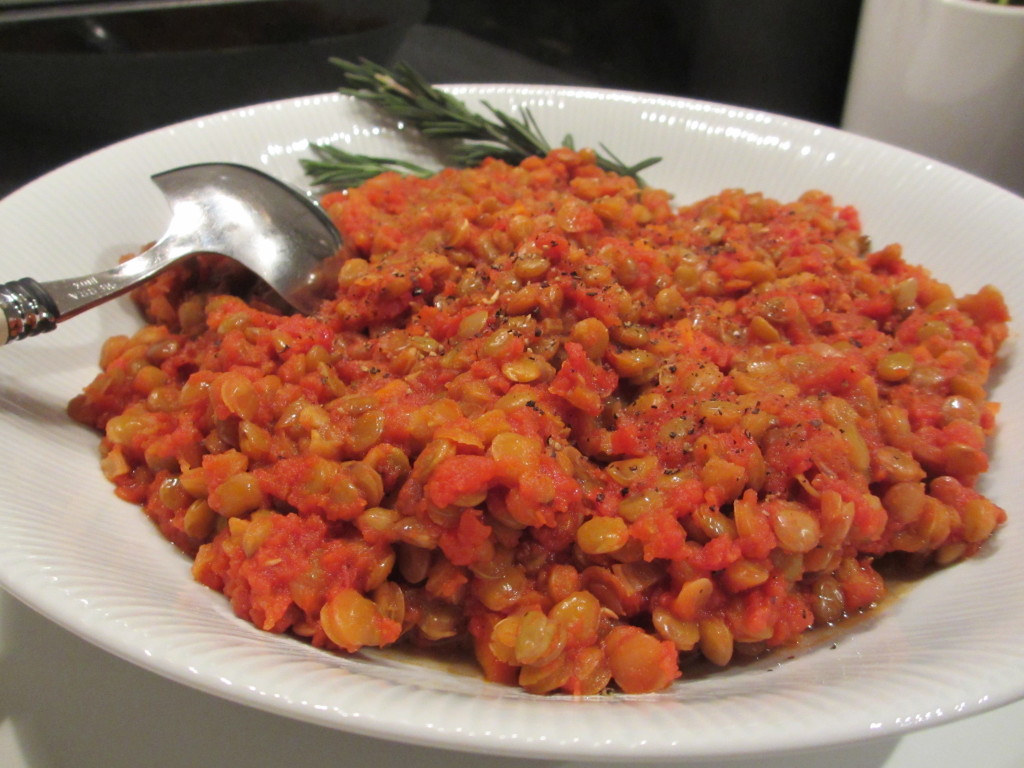 This recipe is really one of the most-common way my mum used to make lentils for us, since we were kids. We loved it in this way, because it is dense and creamy. Another version is more like a soup and can be served as a main meal, mainly in winter times.
INGREDIENTS (x 6 persons):
- 1 large handful of 'soffritto base' (chopped onions, celery, carrots)
- 250 g green or brown lentils
- 850 ml tomato puree in cans
- extra virgin olive oil
- vegetable stock powder
- salt/black pepper
WHAT TO DO:
1. Before starting, check whether your lentils require overnight soaking in water or not. It depends on the brand so check the packaging. If it is required, you just put the lentils in water and let it take in water overnight. Rinse the lentils in cold running water before using them.
2. In a large deep saucepan, stew the chopped vegetables of the soffritto base in olive oil.
3. When slightly soft, add the lentils and the tomato puree. Season the dish with powder vegetable stock. Stir from time to time and add some hot water when the stew of the lentil mix is getting too dry (and the cooking is not done). It normally takes about 30' to 45' at low heat, depending on the brand of lentils.
4. Serve it with a drizzle of olive oil, black ground pepper, and eventually a sprinkle of grated Italian parmesan.