Spinach and ricotta cheese pie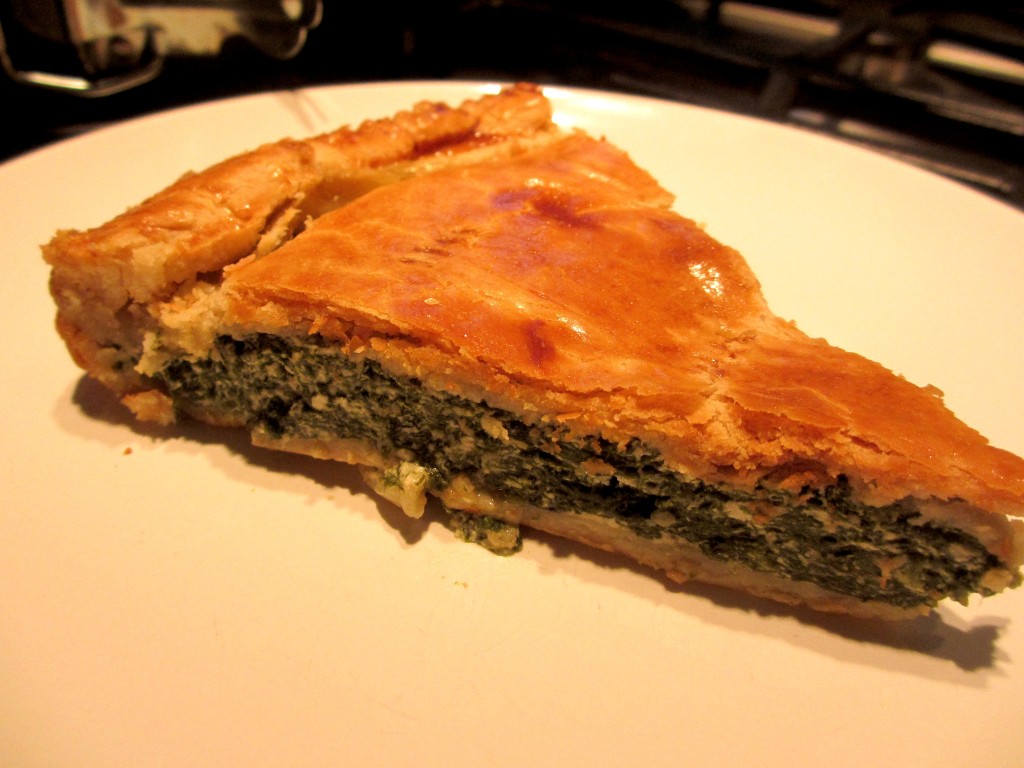 INGREDIENTS (x 8 persons):
- 2 disks of short crust pastry
- 500 g fresh spinach
- 250 g ricotta cheese
- 2 large handfuls of grated Parmesan
- 2 eggs
- 1 handful of plain breadcrumbs
- extra virgin olive oil
- nutmeg
- salt
- ground pepper (optional)
WHAT TO DO:
1. Switch on the oven to 180°C.
2. Wash the spinach thoroughly and place them in a saucepan with a lid. Steam it, adjust with salt and let it cook until soft. Set the spinach aside until it cools down.
3. Remember to take out the crust pastry rolls from the fridge about half hour before using it. Let the rolls warm up at room temperature.
4. Then in a large bowl, first whisk one egg with a pinch of salt, then add the ricotta cheese, the spinach, a generous amount of freshly grated nutmeg, and pepper (which is optional). Mix it really well and then add some drops of olive oil.
5. Lay the first disk of crust pastry on a round baking pan covered with some butter and flour (to avoid sticking). Spread the mix evenly and cover everything with the second disk of crust pastry. With a fork make some holes in the surface and use the other egg to spread on the pastry surface with a brush (this will make the top get a golden colour while cooking).
6. Cook the dish in the hot oven until the pastry is golden. You can serve it either warm or cold.
TIPS & TRICKS :
- A nice alternative is to use a puff pastry instead of the short crust pastry. The result will come out slightly different but as tasty as the original version.
- Cut it in small squares and serve it warm as an aperitivo snack or at a party.