Schiacciatine (a hamburger version from the South of Italy)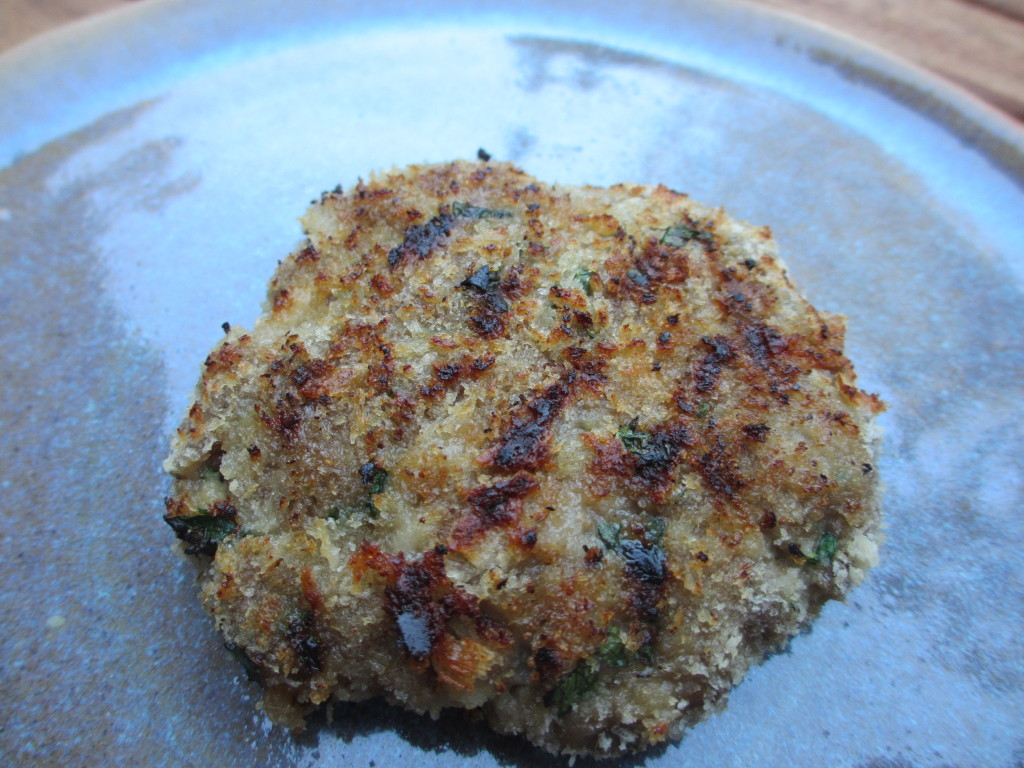 INGREDIENTS (x 12 small burgers):
- 500 g lean minced beef meat
- 2 big slices sourdough bread (about 150 g)
- 250 ml milk
- 1 egg
- 1 garlic clove, thinly chopped (optional)
- 1 handful of grated parmesan
- 30 g grated mature English Cheddar cheese
- 80 g plain breadcrumbs
- 1 large handful of parsley, finely chopped
- salt/pepper
- extra-virgin olive oil
WHAT TO DO:
1. Tear apart the bread slices with your hands and let them soak up the milk in a large cup. After few minutes squeeze the milk out of the bread.
2. In a large bowl, thoroughly mix the minced meat with the egg, the squeezed bread chunks, salt, pepper, parmesan and cheddar, parsley and garlic (optional). It is best to mix it with your hands, but a fork can do too.
3. When finally uniform, take about 50 g of the mix and roll it into a ball shape. Press each ball between your hands in order to shape it like a hamburger (schiacciatina).
4. Then carefully roll each side of the burger in breadcrumbs and place it on a separate plate.
5. In the meanwhile pre-heat a non-sticky grilling pan or your barbeque. When hot, grill the burgers at medium heat until they are crusty and properly grilled on both sides.
6. Serve them warm with a drizzle of olive oil on top.
TIPS & TRICKS:
- For this recipe I have selected an 'English Vintage Reserve' Cheddar cheese, which I thought could be similar to what I normally use in Italy. If you can find it in a local store, try to use Italian 'latteria' cheese, such as Montasio or Asiago DOP cheeses. If not, choose any other savoury cheese you like, according to your preferences.
- This recipe is the base to prepare other dishes such as "schiacciatine in the oven with potatoes" and  "polpette al sugo" (meatballs in tomato sauce).