'Scaloppine' of sole fillets with lemon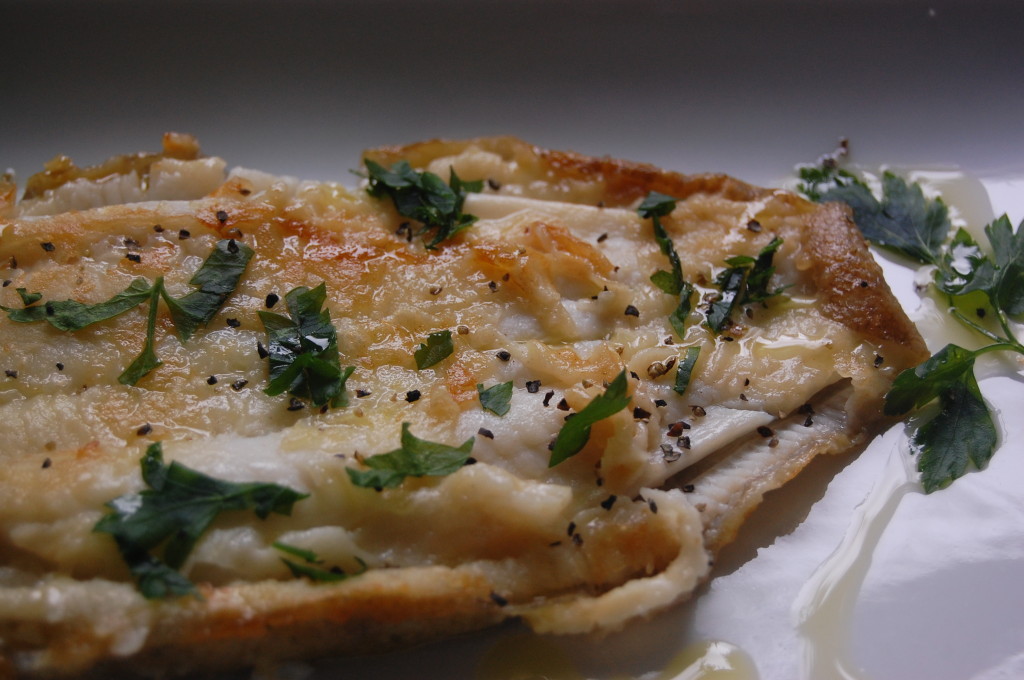 INGREDIENTS (x2 persons):
- 3 fresh lemon sole fillets (around 300 g)
- plain flour
- ½ lemon juice
- 2 glasses of dry white wine
- extra virgin olive oil
- salt, ground pepper (optional)
- 1 handful of parsley, finely chopped
WHAT TO DO:
1. Pour some plain flour on a dinner plate, cover both sides of the sole fillets in flour.
2. Then, in a non-sticky frying pan, fry the fillets in olive oil.
3. When pan fried on both sides, add the lemon juice, let it dry up at high temperature, and then pour the white wine as well as a pinch of salt. At medium temperature let the sauce slowly evaporate and become creamy. It will take few minutes.
4. Serve it warm with freshly chopped parsley and a dip of olive oil and black pepper, if desired.
TIPS & TRICKS:
Fresh lemon sole fillets can easily be found at your local shop. If not, you can try the same recipe with another kind of white meat fish fillets you like.