Polpette di Melanzane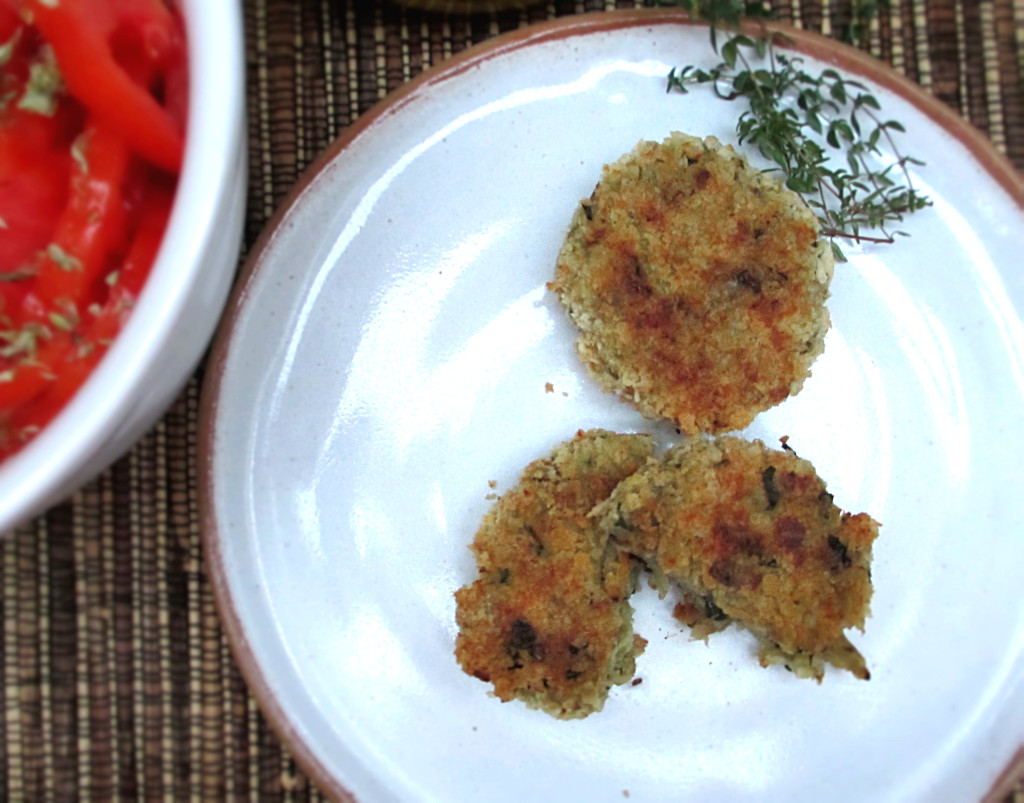 INGREDIENTS (x 4 persons):
- 2 large aubergines
- 1 egg
- 1 handful freshly grated Parmesan cheese
- 1 handful Italian Pecorino romano cheese
- 1 small handful of flat parsley, finely chopped
- Salt and pepper (optional)
- 2 tablespoons with breadcrumbs plus what is needed for the breaded meatballs
- few mint leaves, finely chopped
- 2 tablespoons olive oil
WHAT TO DO:
1. Preheat the oven to 180 ° C. Wrap the aubergines in aluminum foil and place them on a baking sheet. Cook them wrapped up for about 45 minutes until they become soft.
2. Then, take them out from the oven, remove the foil and let them cool down. At this point, cut each aubergine in two halves and with a spoon, remove the inner pulp, scraping well all around the peel. Make sure you remove the seeds as they are bitter and  can ruin the taste of the "polpette".
3. Place the pulp in a strainer, which is set on a bowl. Cover with a plate that has a slightly smaller diameter than the strainer. Place a weight on the plate to create pressure on the aubergines and allow for the removal of excess liquid. Leave all of this in position for about 15 minutes.
4. Take the aubergines out of the strainer, chop them well with a knife, and put them into a large bowl. Add the egg, the grated cheese, parsley and mint, breadcrumbs to the veggies. Adjust with a pinch salt and pepper (optional).
5. Pour a slug of olive oil on the bottom of a baking tray that you covered with a baking paper earlier. Pick some of the mix with wet hands and mould a little ball which you will roll in the breadcrumbs.
6. Bake all the balls for about 40 minutes, but ensure turning the meatballs after 20 minutes. They need to get a golden and crusty surface. Serve them warm. Enjoy!
TIPS & TRICKS:
- Due to the nature of the aubergine, the final mix can feel too soft to be moulded. In that case, add some extra breadcrumbs to the mix.
- Be very careful when you turn the "polpette" in the oven because they can still be very soft and  break easily.
- These polpette are also very tasty when you add minced meat, such as beef.