Peperonata alla 'leccese'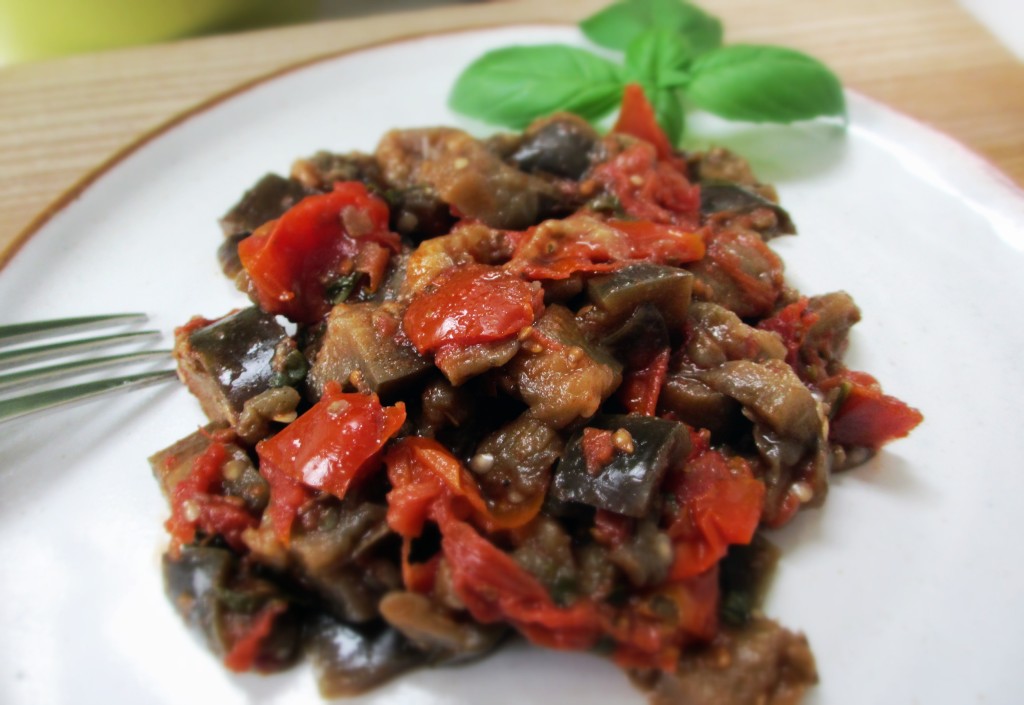 INGREDIENTS (x 4 persons):
- 4 big peppers
- 1 white onion, thinly chopped
- 350 g chopped tomatoes in can or fresh round mature tomatoes
- 2 medium size aubergines
- 2 courgettes
- a handful of fresh basil leaves
- salt
- extra virgin olive oil
WHAT TO DO:
Wash all the vegetables and roughly chop them into smaller pieces. Make sure you discard the stems and the internal part with the seeds from the peppers (as it gives spiciness to the flavour). In a frying pan, slug some olive oil and stew the onion until slightly brown. Add the vegetables, the tomatoes and the salt. Let them cook until soft, which takes around 20-30 minutes. The vegetables have to become slightly soft , but try to keep some crispiness.
TIPS & TRICKS:
- This is a typical dish from the South of Italy, but there are many different ways to prepare it according to the type of vegetables and their proportion.
- It can be a side dish, which can be served warm or cold for a summer meal together with a fresh cheese, such as mozzarella or ricotta.