'Panna Cotta' with blueberries and a dark chocolate dipping cream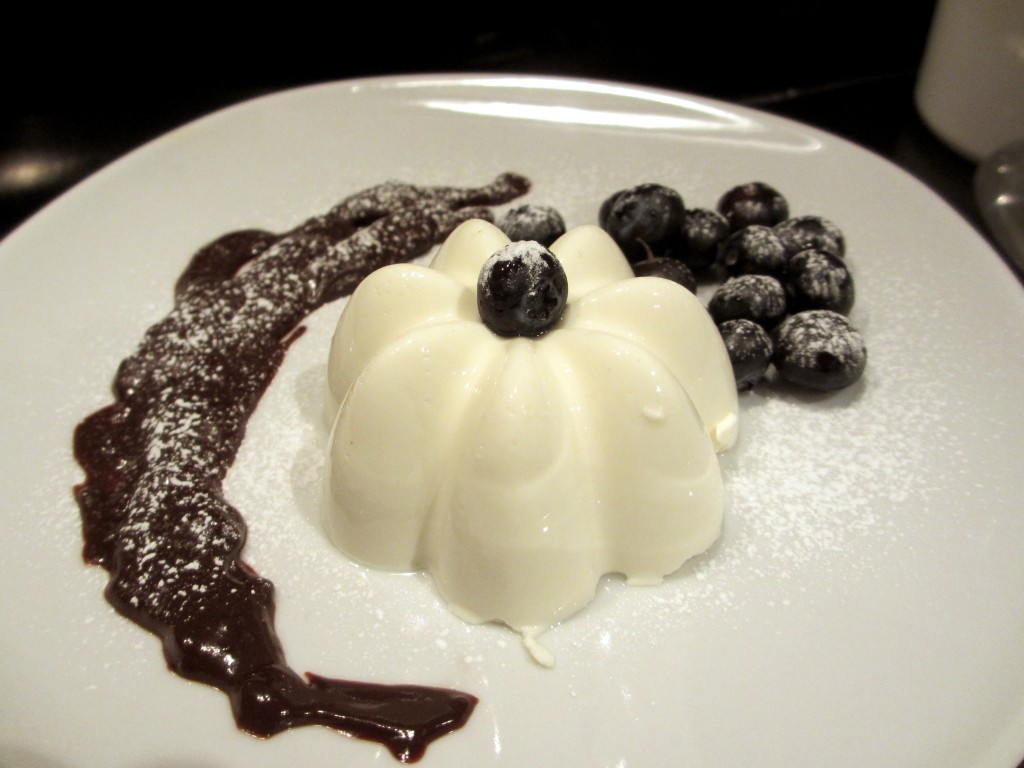 INGREDIENTS (x 10 persons):
- 1 liter fresh single cream
- 4 tablespoons of caster sugar
- 5 unflavoured gelatine foils (12 g)
- ½ Vanilla stick or 1 bag Vanilla powder
- 1 cup fresh milk
- 200 g extra dark chocolate
- 1 box fresh blueberries (for decoration)
- Confectioner's sugar (for decoration)
WHAT TO DO:
1. Place the gelatine foils in a bowl of cold water. Let them soften for about 10 minutes, gently drain them and put them in a saucepan.
2. Pour the single cream into this pan together with the sugar and the Vanilla.
3. Gently stir the cream from time to time over low heat until the gelatine is fully dissolved. When it gets to a full boil, keep on stirring constantly for an extra 4-5 minutes, making sure you do not get lumps in the cream
4. Remove the cream from the heat and pour it into 10 individual ramekin dishes.
5. Cool the ramekins uncovered at room temperature. When cool, cover with plastic wrap, and refrigerate for at least 4 hours, but preferably overnight before serving.
6. For the chocolate cream, roughly chop the extra dark chocolate into small pieces. Place a ceramic bowl onto a pan where you bring water to boil. Lower at medium heat and you will see the chocolate bites will melt down. When soft enough, add the milk to the chocolate and stir to get it to a clear creamy sauce.
7. Pour the chocolate over the panna cotta or put some of it and decorate the dish with some berries and a sprinkle of confectioner's sugar.
TIPS & TRICKS:
- This is a traditional, easy, and delicious Italian custard.
- If you want to have something different than chocolate, you can serve it with different kind of creams such as warm hot fudge sauce and fresh raspberries.
- Panna cotta can be kept for few days as long as you put it in the fridge.