Marinated Pork medallions in herbs and mustard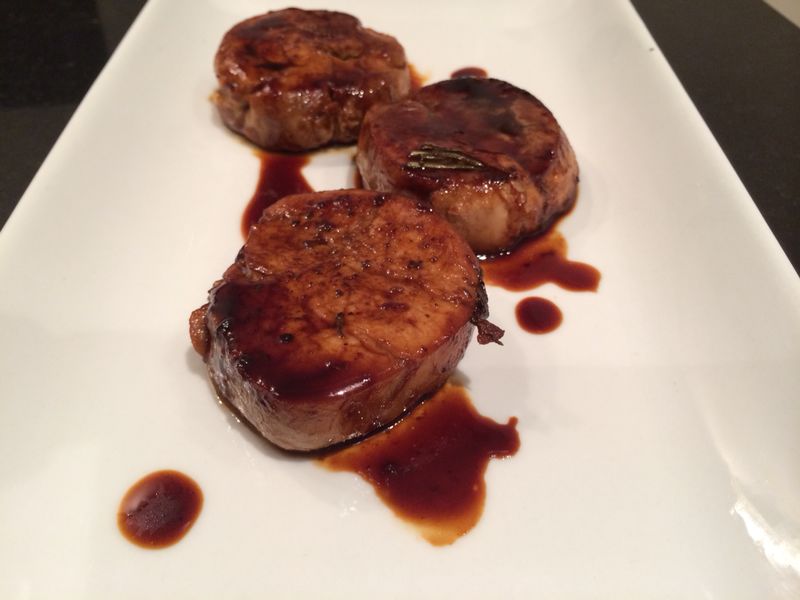 INGREDIENTS (x 3 persons):
- 300 g pork fillet medallions (6)
- 3 teaspoons of Dijon mustard
- extra virgin olive oil
- a handful of Rosemary
- herbal mix for meat grill
- 1 glasses of Porto wine (or Cognac)
- Balsamic vinegar
WHAT TO DO:
1. With your hands, spread some mustard on the meat medallions, probably about half a teaspoon for each medallion.
2. Place the meat in a small casserole and sprinkle on some of the herbal mix and the Porto wine. Cover with foil and let it marinate for a few hours in the fridge. I suggest about half a day.
3. Put a deep saucepan on a stove and heat it up so it's hot. Drain the meat and cook quickly to make it slightly brown on both sides of the medallion. Then sprinkle some balsamic vinegar and let it dry, still at high heat.
Serve it immediately with some baked potatoes or side vegetables.
TIPS & TRICKS:
You can also prepare the same recipe with a full piece of pork. Slice it in thinner portions just before adding the balsamic vinegar.