King prawns' skewers with 'Lardo di Colonnata'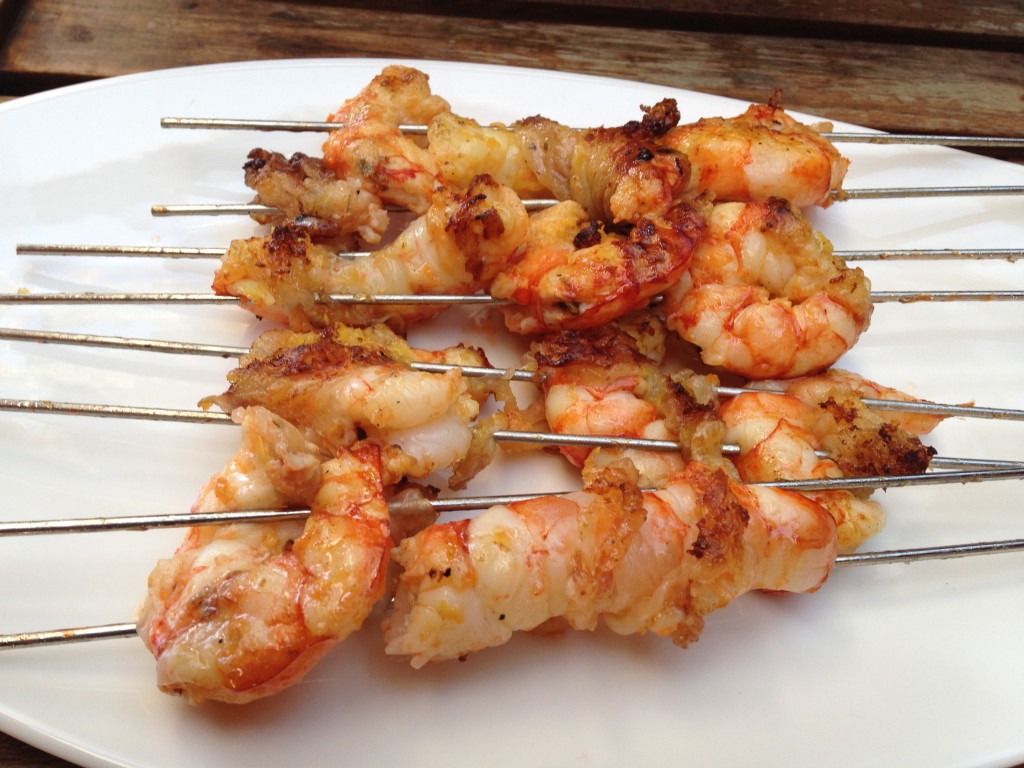 INGREDIENTS (x 4 persons):
- 24 king prawns
- 24 thin slices of Italian 'Lardo di Colonnata'
- 1 large handful of grated lemon zests (only skin)
- 1 handful of breadcrumbs (optional)
WHAT TO DO:
1. Gently rinse the fresh King Prawns, taking out the head and the shell but not the tail.
2. Wrap each prawn up with a slice of 'Lardo di colonnata' and sprinkle each with some lemon zest.
3. Add three prawns to one skewer and grill them until slightly gold. Serve immediately.
TIPS & TRICKS:
- Lardo is a type of salumi (not to be confused with Salami. Italian: charcuterie) made by curing strips off back at with rosemary and other herbs and spices. The most famous lardo is from the Tuscan hamlet of Colonnata, where lardo has been made since the Roman times. Lardo di Colonnata is now included in the Ark of Taste catalogue of heritage foods and enjoying its IGP (Protected Geographical Indication) status since 2004.
- A nice variation is to add breadcrumbs around the lardo slice together with the lemon zests. It will become crustier on the outside.
- Try not to overcook the prawns as they will become too hard.