Goat's cheese mousse on a courgette "pyramid"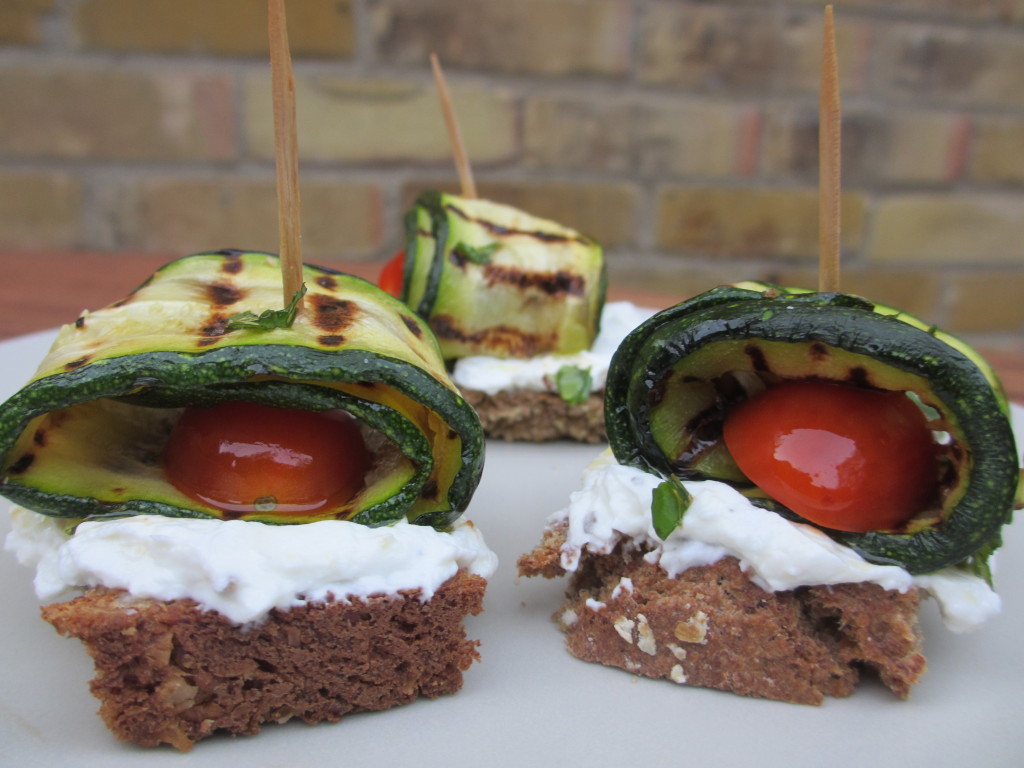 INGREDIENTS: (x 4 persons)
- 2 long courgettes
- 150g fresh, soft goat's cheese
- extra virgin olive oil
- salt/pepper
- 1 organic lemon
- 6 baby plum tomatoes
- few leaves of fresh basil and mint
- 3 slices of sourdough bread
- toothpicks
WHAT TO DO:
1. Slice the courgettes lengthwise and grill the slices in a hot, griddle non-sticky pan. When ready, dress the slices with salt, olive oil, and finely chopped mint leaves.
2. In the meanwhile mix the soft goat's cheese with a pinch of salt and pepper, as well as the basil leaves that you've finely chopped. Add ¼ of lemon skin (try to shave off the yellow part only), and add a few drops of the lemon juice. Whip the mix into a mousse.
3. Then, cut the slices of sourdough bread in small bites and grill them in the griddle pan. On each bite spread some mousse and on top lay a rolled-up slice of courgette. In the roll fit half a plum tomato. Fix everything together with a toothpick.
TIPS AND TRICKS:
- The goat's cheese has to be creamy. Try to avoid a hard version of goat cheese
- You can substitute the plum tomato with a dried tomato in oil (found in local shops).