Fennel and potato soup with pumpkin seeds and crispy Speck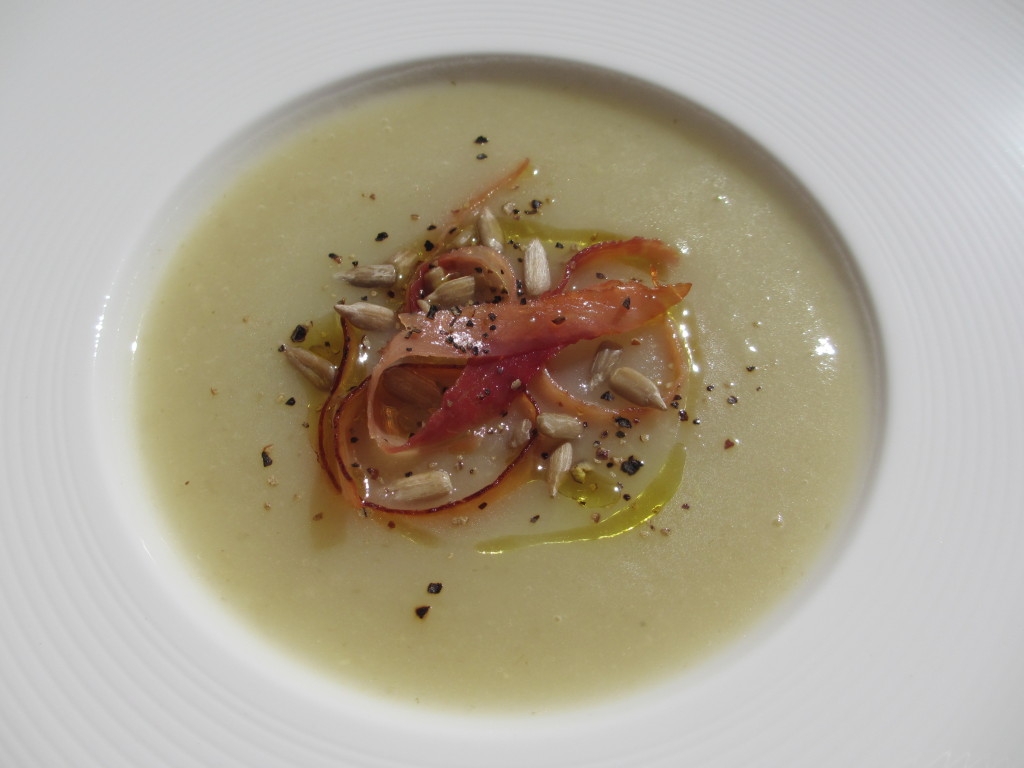 INGREDIENTS (x 8 persons):
- 3 medium-sized fennels
- 600 g medium-sized yellow potatoes
- 2 shallots, finely chopped
- extra virgin olive oil
- 1 vegetable stock cube
- salt/black pepper
- 4 slices of Italian Speck ham
- 4 teaspoons of pumpkin seeds
WHAT TO DO:
1. Start by roughly chopping the vegetables.
2. In a large, deep saucepan, stew the chopped shallots in olive oil.
3. Then add the vegetables, the stock cube and cover with water.
4. Bring to the boil and simmer for about 40 minutes until the fennels and the potatoes get tender.
5. Make a purée out of it using a blender and add the seasoning.
6. In the meanwhile, put a tablespoon of olive oil in a non-sticky pan and deep fry the speck quickly until crispy, thinly cut in small stripes.
7. Serve the soup, add a drizzle of olive oil, black pepper, a few pieces of speck, and some pumpkin seeds. Yummy!
TIPS & TRICKS:
- If you want to get to a more creamy final result, you can consider adding a teaspoon of single cream or plain yogurt in each dish.
- Alternatively, this dish can be served with bacon instead of speck.