Dutch Classic Poffertjes (Pancake Puffs)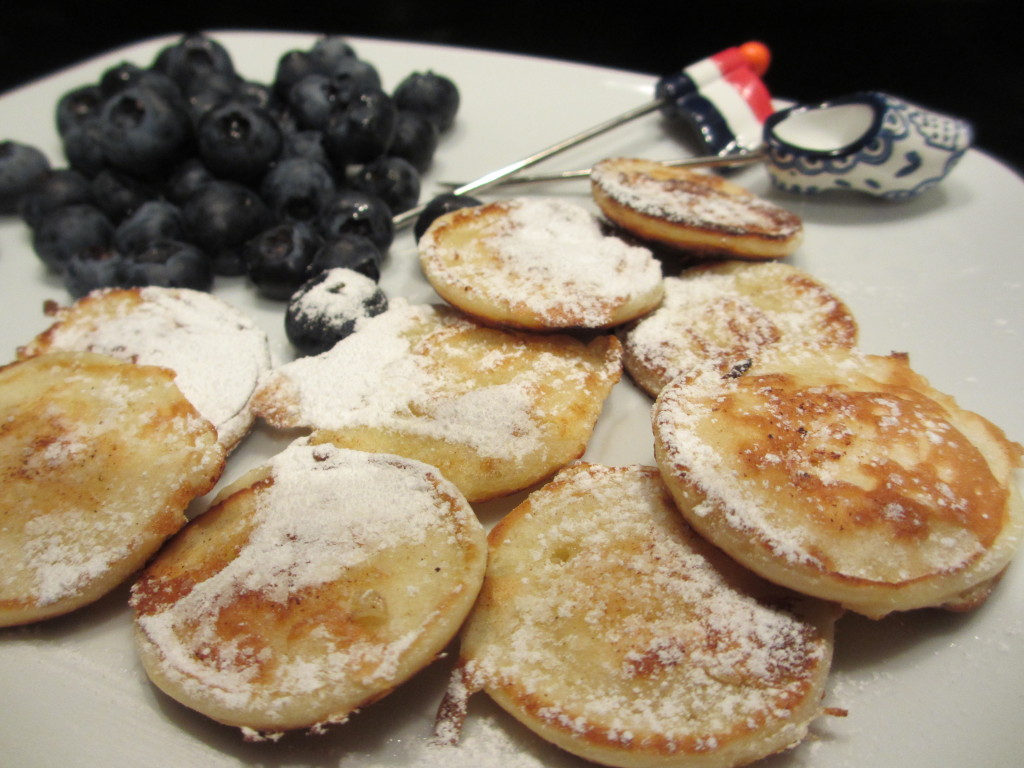 Otherwise known as poffertjes, these baby pancake puffs are very popular in The Netherlands. Traditionally, they are served with melted butter and sieved powdered sugar. Perfect for Sunday brunch, a lazy lunch or dessert. We made them for the first time for 'Pancake day', the traditional last day of Carnival, two days ago.
NB: for this recipe you will need a special poffertjes pan.
INGREDIENTS (x 4 persons):
- 1 tablespoon caster sugar
- 2 eggs
- 250 ml warm whole milk + 1 extra tablespoon
- 200 g not-raising plain flour ('00')
- 1 level tablespoon instant yeast
- a pinch of salt
- knobs of good quality butter
- icing sugar, to serve
WHAT TO DO:
1. In a small bowl, dissolve the yeast in the milk.
2. In a separate bowl, combine the flour, eggs, yeast, sugar, salt and half of the milk. Whisk smooth.
3. Now add the remaining milk and whisk again. Cover the bowl with plastic wrap and allow the mix to rest for an hour.
4. Heat a poffertjes pan and grease it slightly with butter. You can help yourself with a brush for cakes to spread the butter. When it sizzles, toss a small amount of the mix into each mini pancake-shaped pot. If you do not have the special pan, you can use a non-sticking small pan, such as the one for omelettes. In this case, add teaspoonful of the batter in circular movements to create the mini pancakes. A poffertje is about 4-5 cm large in diameter. Turn the poffertjes around as soon as the bottom has set, using two wooden sticks. Bake each side until golden brown.
Serve the Pancake Puffs on a plate with a knob of butter and a generous sprinkle of powdered (icing) sugar. Eat them immediately!