Bresaola, rocket and parmesan rolls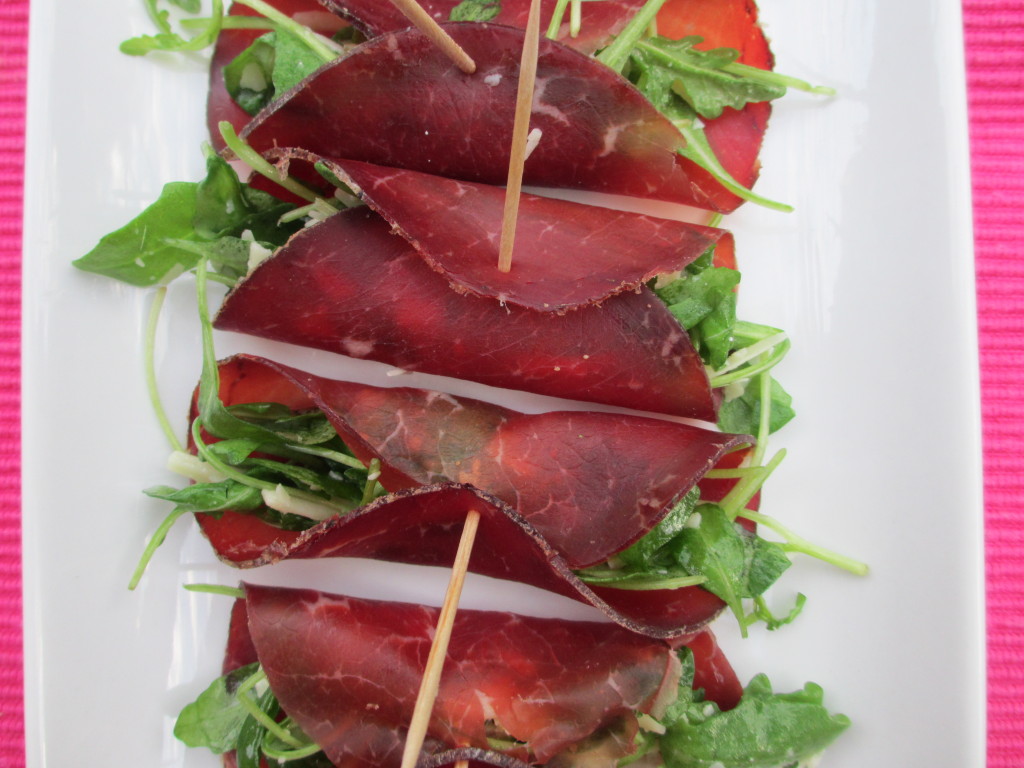 INGREDIENTS (x 8 persons):
- 16 thin slices of Italian Bresaola, at room temperature
- 1 large handful of rocket leaves
- extra virgin olive oil
- 3 tablespoons lemon juice
- 150g Parmesan, coarsely shaved
- ground black pepper
WHAT TO DO:
1. Wash and dry the rocket.
2. On a large dish place the slices of bresaola and put a small amount of rocket leaves and Parmesan flakes on each slice.
3. Drizzle generously with lemon juice, olive oil and ground pepper.
4. Roll each slice into a wrap and fix it with a wooden toothpick.
TIPS & TRICKS:
- You do not need any salt as the bresaola is a quite savoury dry ham and the Parmesan is salty itself.
- Keep the dish in the fridge if you prepare if beforehand, like half a day. Remember to take the dish out of the fridge in advance get the meat at room temperature.
- This dish works really well as a starter or as a party bite.