Crema Catalana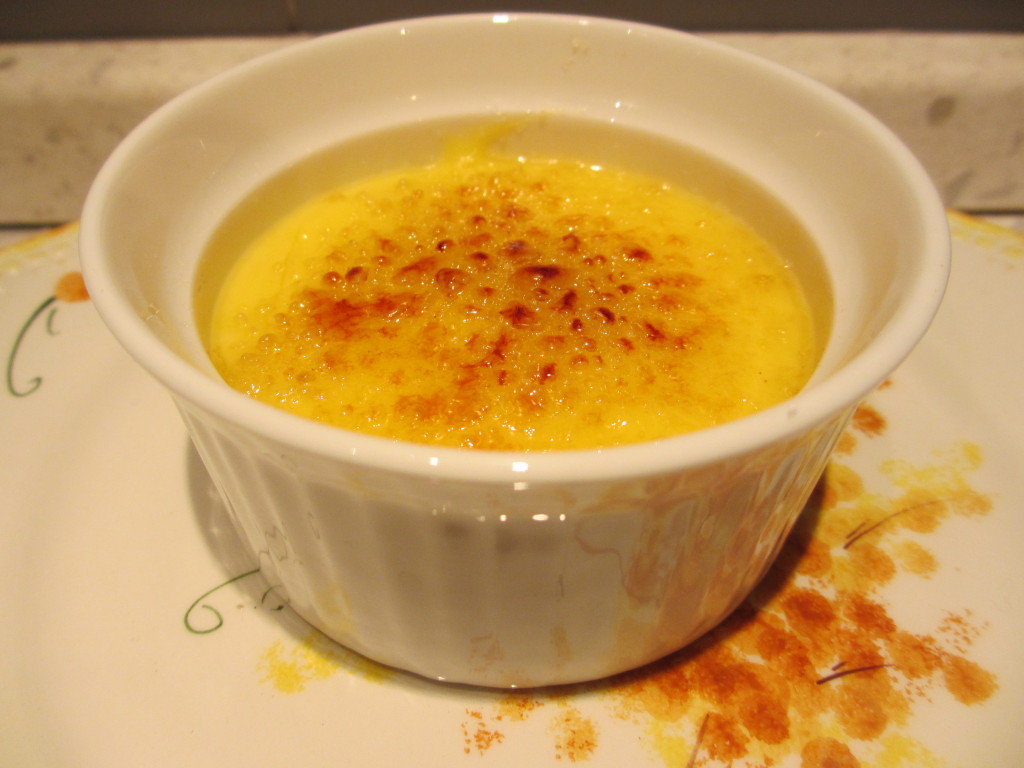 Crema Catalana or Catalan Cream is Spanish for the French dessert crème brulée . It is rich and creamy and really melts in the mouth.
INGREDIENTS (x 10 persons):
- 150 g caster (granulated) sugar
- 5 egg yolks
- 30 g Corn starch
- Cinnamon powder
- Vanilla powder
- Grated zest of 1 Lemon
- 750 ml whole Milk
- 1 L fresh single cream
- salt
WHAT TO DO:
1. Take out a sauce pan and warm up the milk as well as the single cream.
2. Take another pan and whisk the egg yolks with the sugar. Add the corn starch, a pinch of salt, the grated zest of the lemon, the cinnamon and the vanilla powder.
3. Then gently add the hot milk and cook gently at low heat while stirring until boil. Let it boil for 2-3 minutes.
4. Filter and pour the mix in round cups as single portions.
5. Put in the fridge for not less than 3 hours.
6. Just before you serve cream, take it out from the fridge. It is the tradition in Cataluña to caramelize the surface of the cream by using a culinary torch and serve it.
TIPS & TRICKS:
- If your kitchen equipment doesn't include a spiral-shaped hot iron, don't worry! Simply caramelize the sugar under the broiler of your oven.
- An interesting option is to serve it with fresh fruits such as berries and a nice glass of sweet wine.